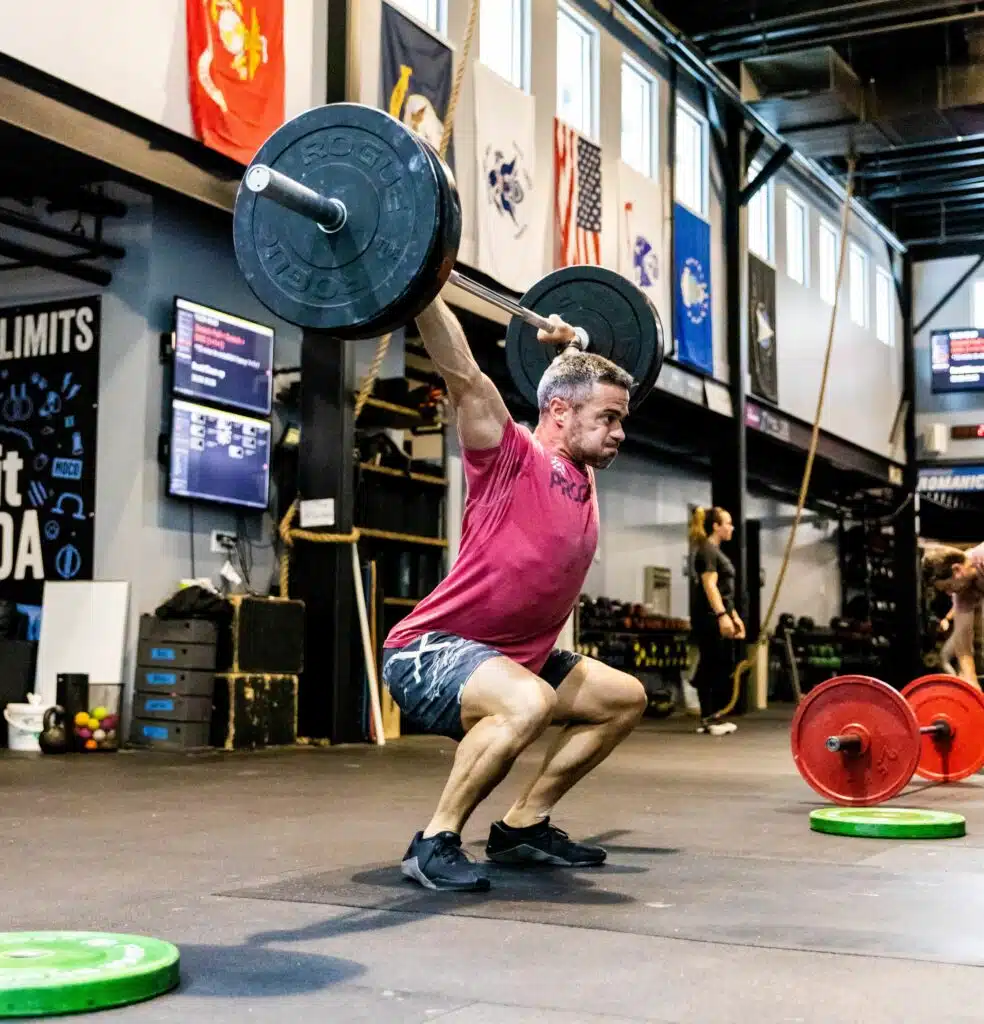 Welcome Chris and Jaymie Guarda to Bethesda! I'm sure you've seen a shredded dude walking around the gym, working out with Coach Ray or jamming to the music in the back. Chris G. has been in the CrossFit world for a many years and has done a great job coaching with various gyms in the DMV area. His knowledge and professionalism are going to be a wonderful addition to our team. We are truly lucky to have him join our CFB family!
Want to take one of his classes? Sign up for 6:30 p.m. on Monday's and Wednesday's! You my also see him around at other times/days working out or picking up a class here and there if needed.
Want to know more about him? Check out some fun facts below:
What got you into CrossFit and when did you start? I found fitness after college and used to do random gym workouts like everyone else. I started finding these workouts that I didn't know were Crossfit but had movements that I was already doing, but for time or specific rep schemes. A trainer one day asked me if I was doing Crossfit and had no clue what they meant. A few weeks later I walked into my first Box in spring of 2009.
What certifications do you have? Related to this industry only the CrossFit Level 1.
What is your coaching style? Of the main coaching styles, my approach to Crossfit is Autocratic. Members come with goals for the day or long terms and I set them on a clear and consistent path to get there. Otherwise I am loud, full of dad jokes and nearly a decade and a half of Crossfit learnings. I am a huge fan of structure and value members time, I will always have a pre plan for class which includes music and believe that we are there to have fun, so if you aren't smiling or dancing, you are doing something wrong!
What is one thing you bring to your classes that makes them unique/special? Structure with a healthy mix of compassion, goofiness, knowledge bombs and great tunes.
Favorite playlist/genre? Everything. In the car I am singing to country songs, at home I am cooking to the classics like Frank Sinatra and when working I always have classical on. When it comes to the gym, time to get loud with EDM & Rap, with the occasional Classic Rock, 80's or 90's mixed in.
Favorite workout? Memorial Day Murph. The one time of the year that every one in the gym and every gym around the country tackles the same workout to honor an American Hero. I love how simple each movement is on paper but how challenging the rep scheme can be. 
Fitness goals and/or accomplishments? I am a huge believer in the idea of Crossfit and that someone who is "fit" could perform nearly any physical task. With that mentality I take on any challenge that has come my way, from training for an Amateur Boxing Match, to running an Ultra Marathon with 1 week's notice, to entering a televised arm wrestling tournament.
What do you do when you aren't at the gym: work & hobbies? I enjoy weekly dinner dates with my Wife (Jaymie Guarda), a good audio book, traveling, a long bike ride, anything on the water or in the sun.